INJUSTICE ANYWHERE IS A THREAT TO JUSTICE EVERYWHERE ~ Engraved Social Justice Warrior ~ Stainless Steel Cuff Bracelet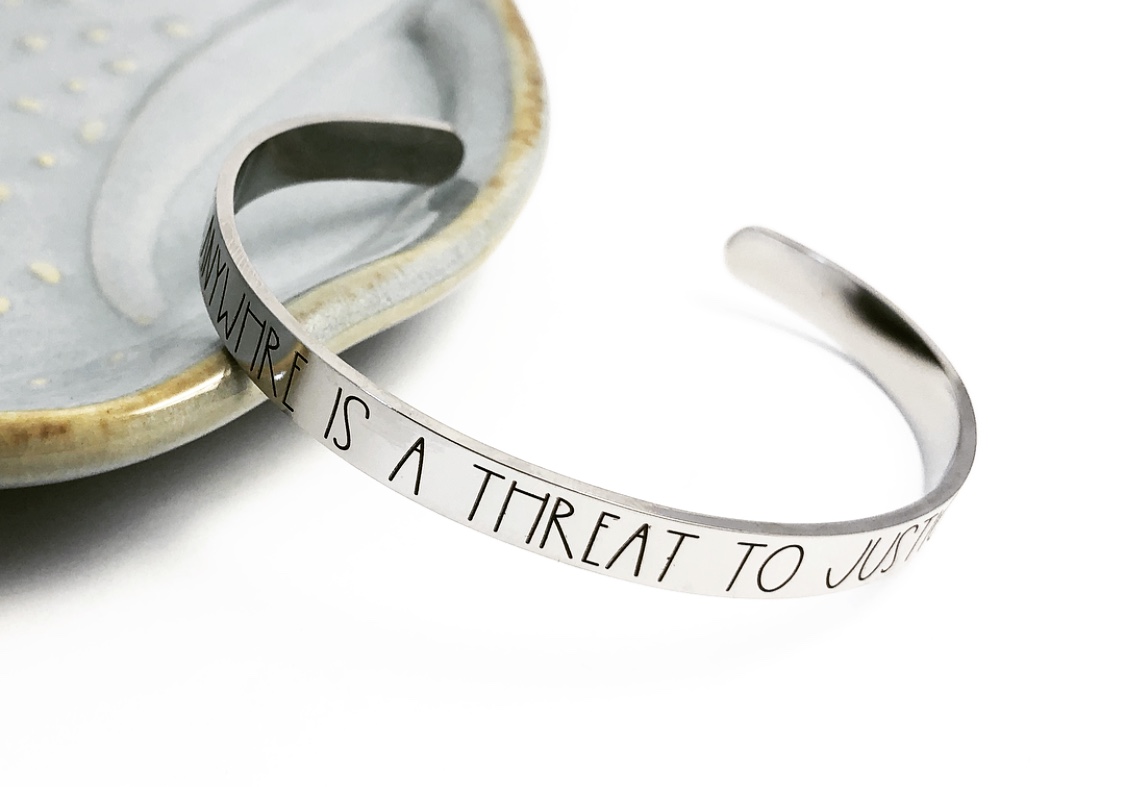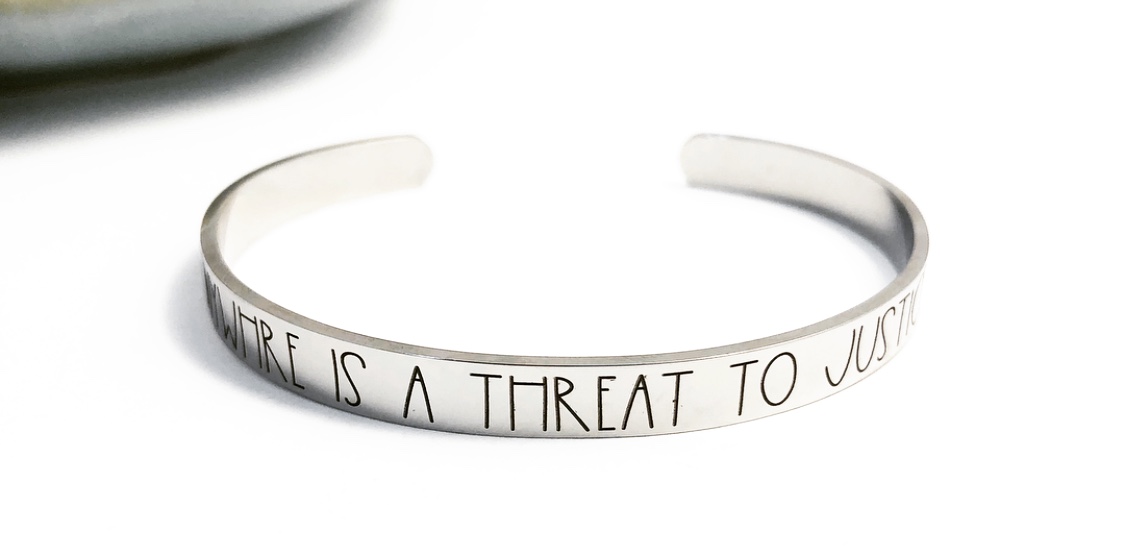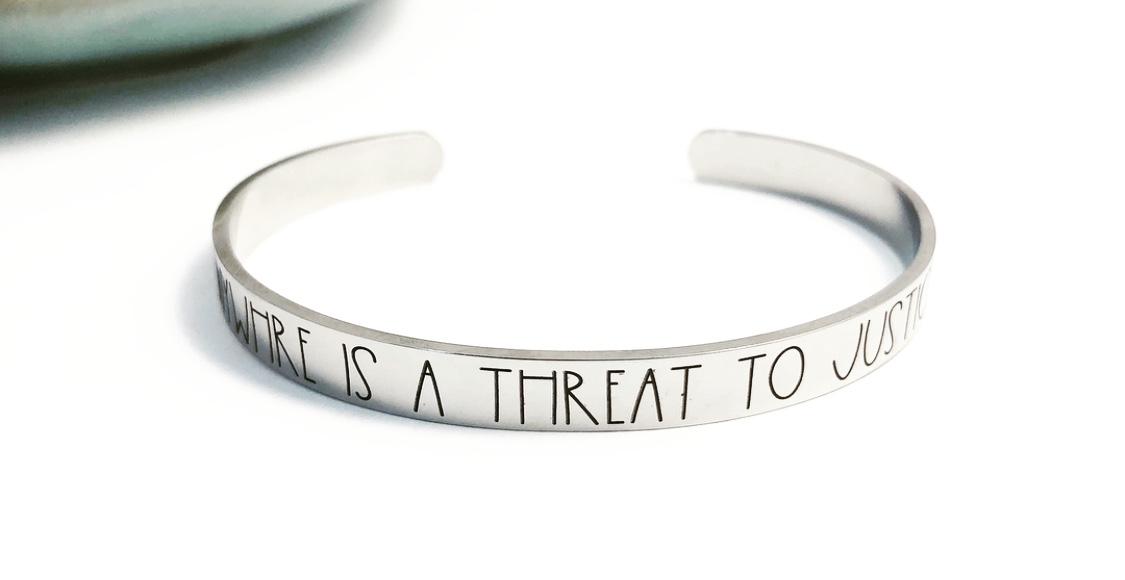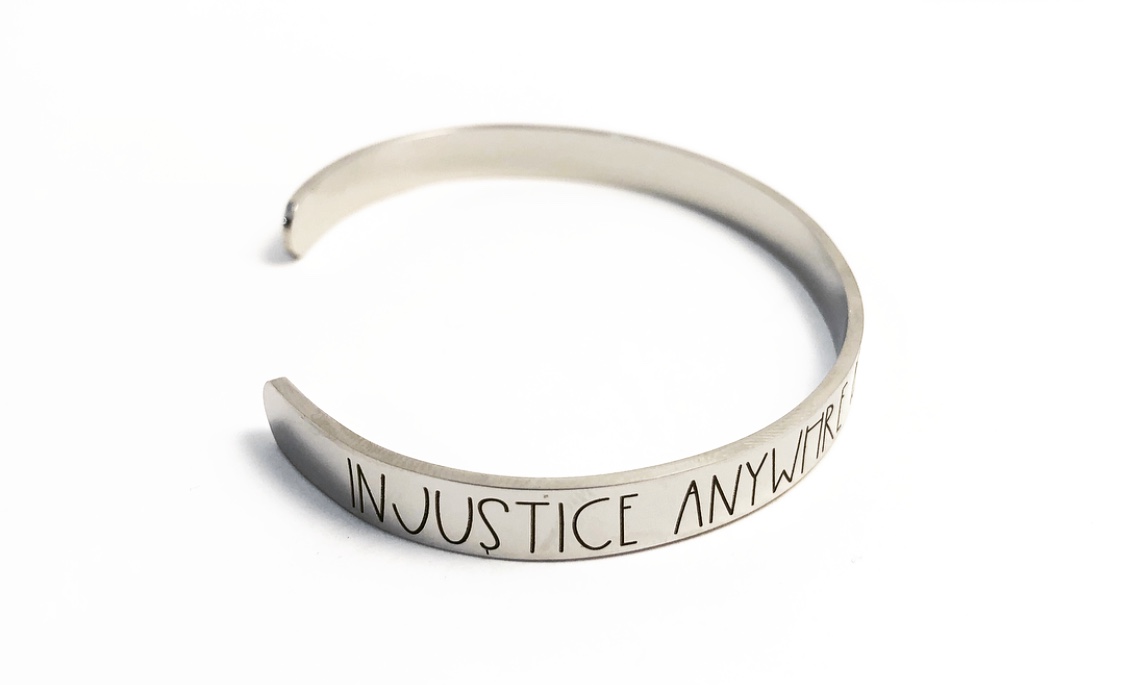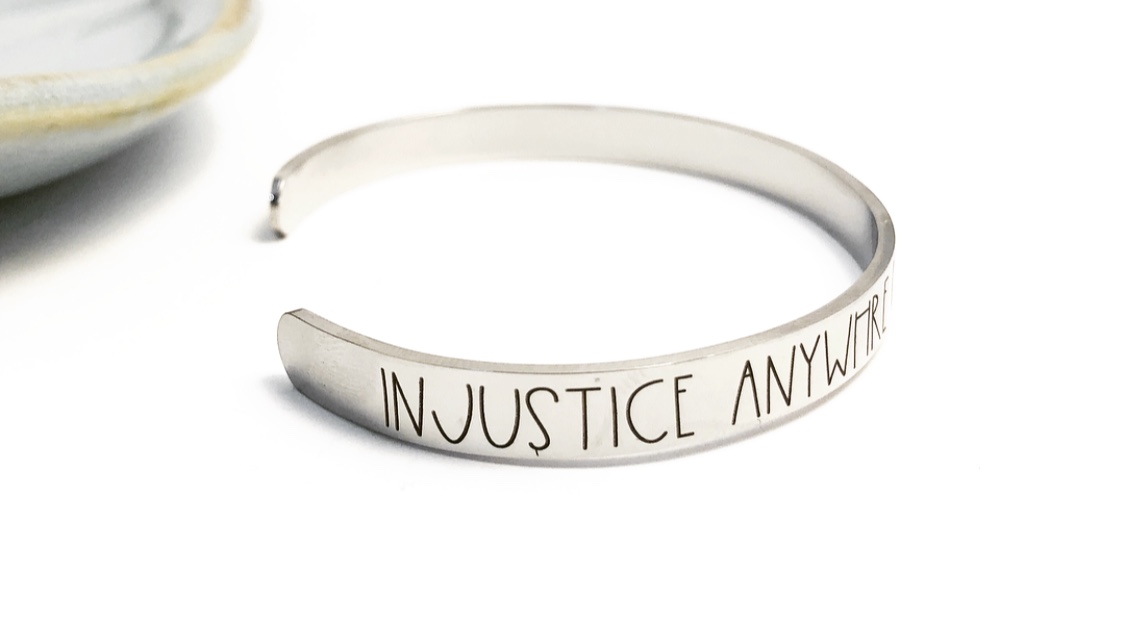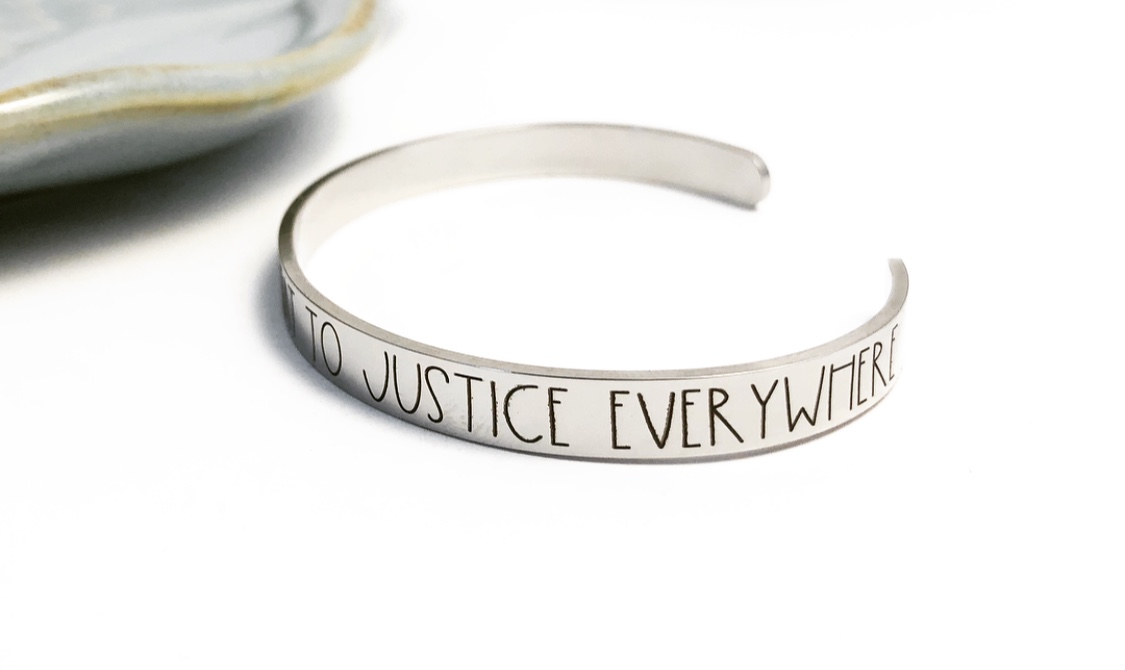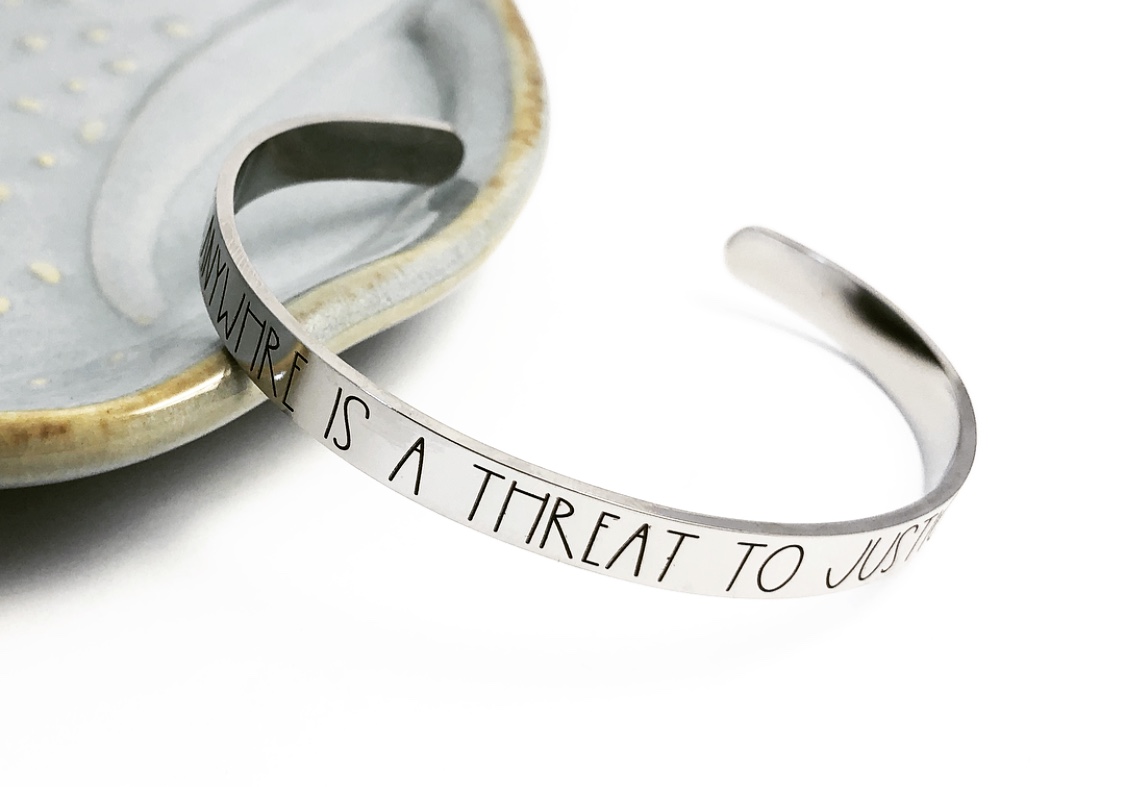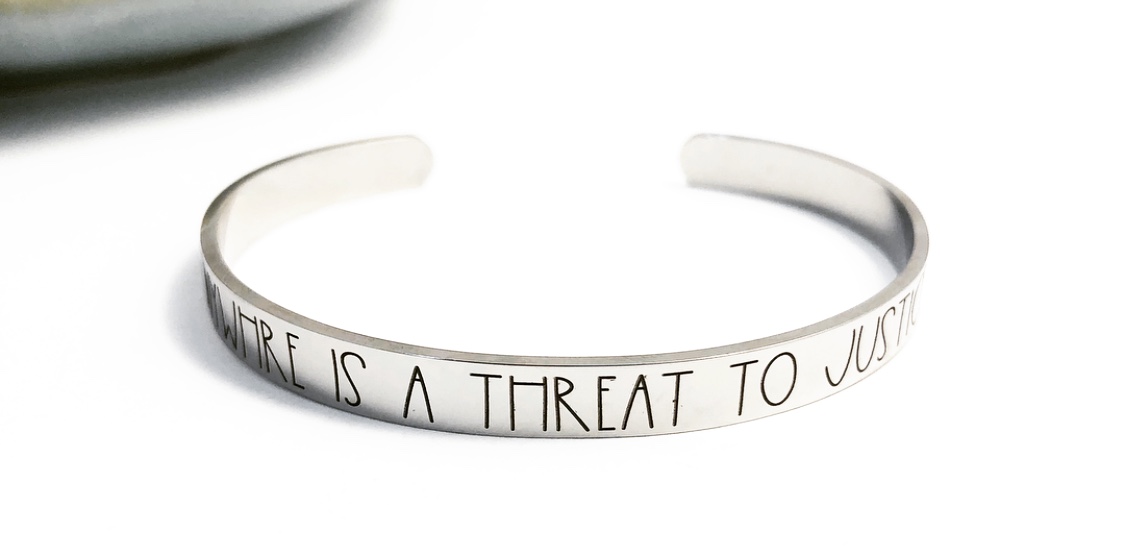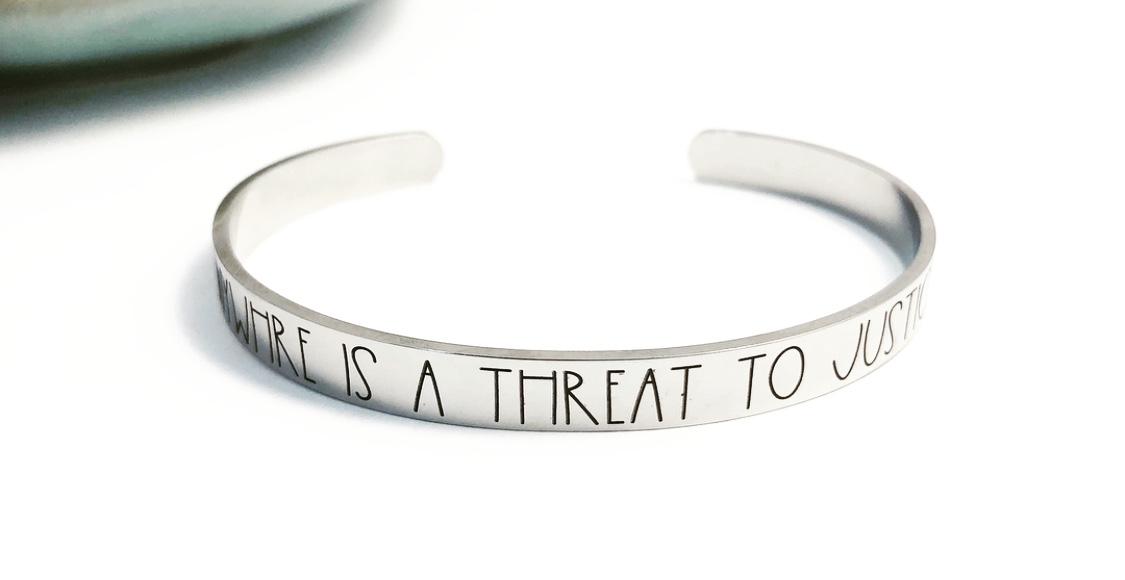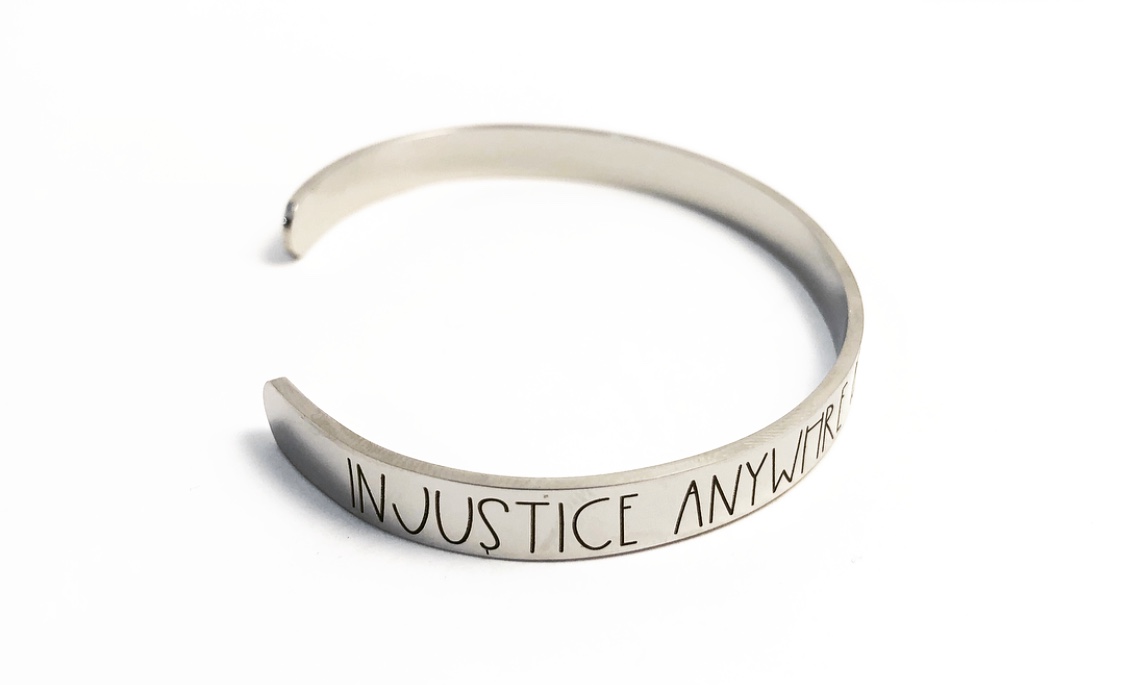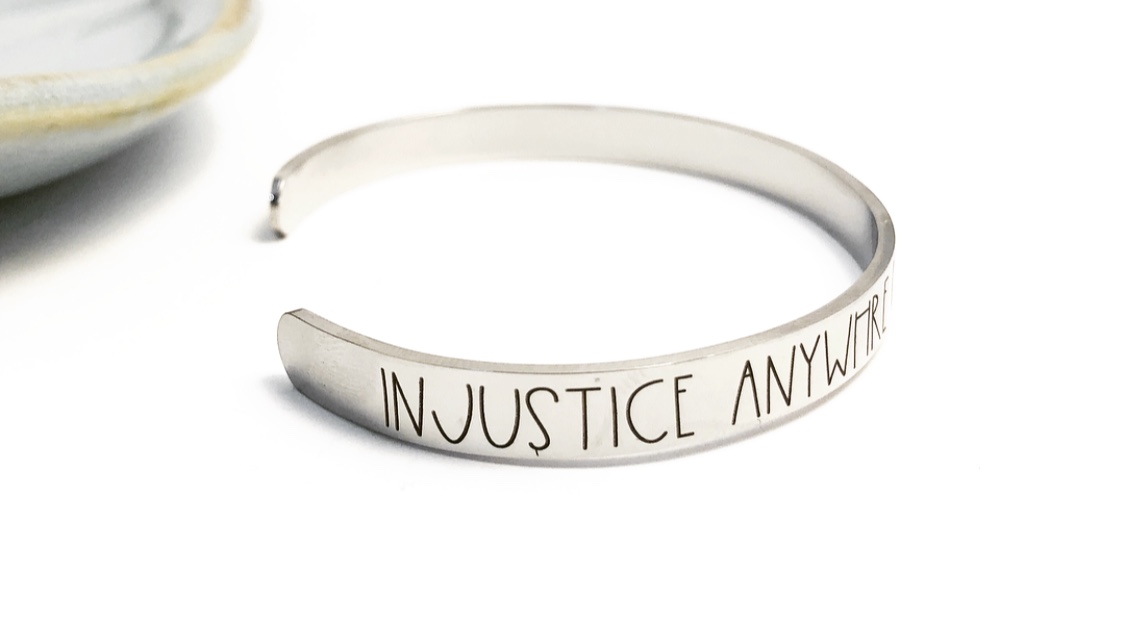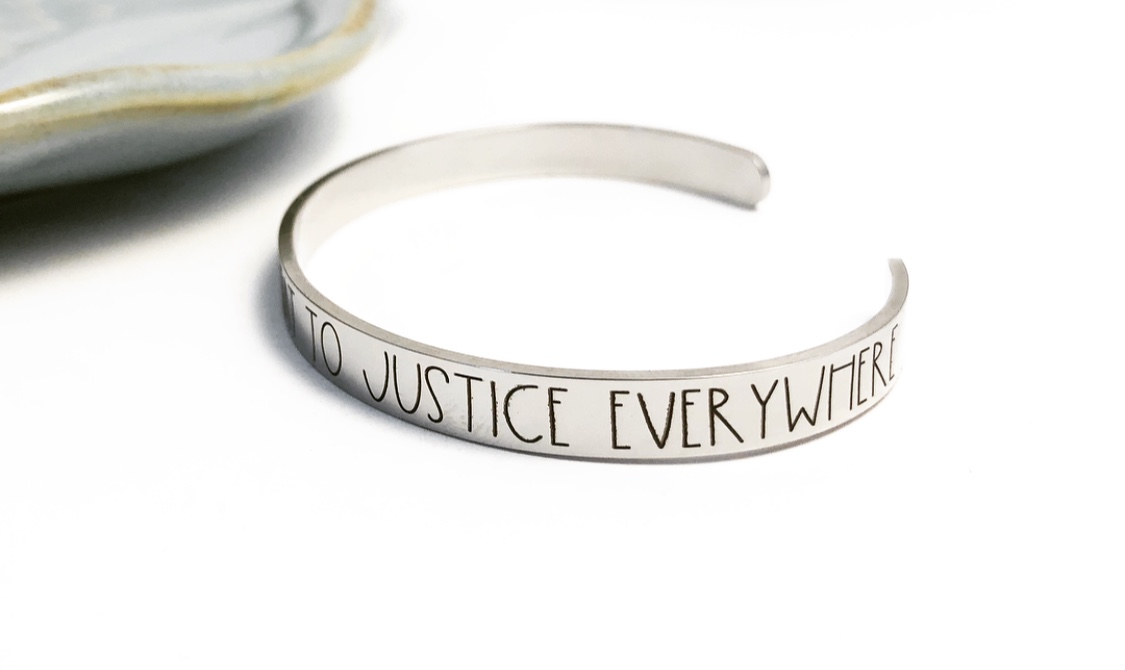 INJUSTICE ANYWHERE IS A THREAT TO JUSTICE EVERYWHERE ~ Engraved Social Justice Warrior ~ Stainless Steel Cuff Bracelet
These stainless steel bracelets are one of our top sellers! Your favorite social justice warrior will love this beautiful Martin Luther King, Jf. quote. Your 1/4"x6" stainless steel cuff bracelet will read, "INJUSTICE ANYWHERE IS A THREAT TO JUSTICE EVERYWHERE" as shown.
The cuff bracelets are slightly adjustable and fit most wrist sizes. HLJ's personalized stainless steel cuff bracelets are sure to be a hit with your favorite lady and because they are made with the best quality materials, they are a beautiful moment and a forever keepsake!:)
If you would prefer your stainless cuff to read otherwise, kindly contact me to ensure that your requested text will fit in the space allowed.